Inhouse Tech, along with PEAB and the Swedish Transport Administration, began work on the new section of E20 between Bälinge at Alingsås and Vårgårda in 2018. The new section was intended to improve road safety and the level of service, with 15 kilometres of new highway with a central reservation, including traffic barrier and grade-separated junctions. Another high priority in the project was preserving local environmental values in order to protect biodiversity.
Efficiency and altered schedules
The original plan was to open the new section to traffic in June 2021, but that could be brought forward six months to December 2020 – mainly thanks to flexibility and a great collaboration between everyone involved.
Clear, open communication is another success factor, as important issues can arise at any moment. "When the contractor calls us, someone always answers. If that person can't help, someone always gets back within five minutes. That's often the way, that people at the site have questions in the early morning, and there's always someone here to answer their calls," says Fredrik Thunström, Deputy CEO and Business Manager at Inhouse Tech.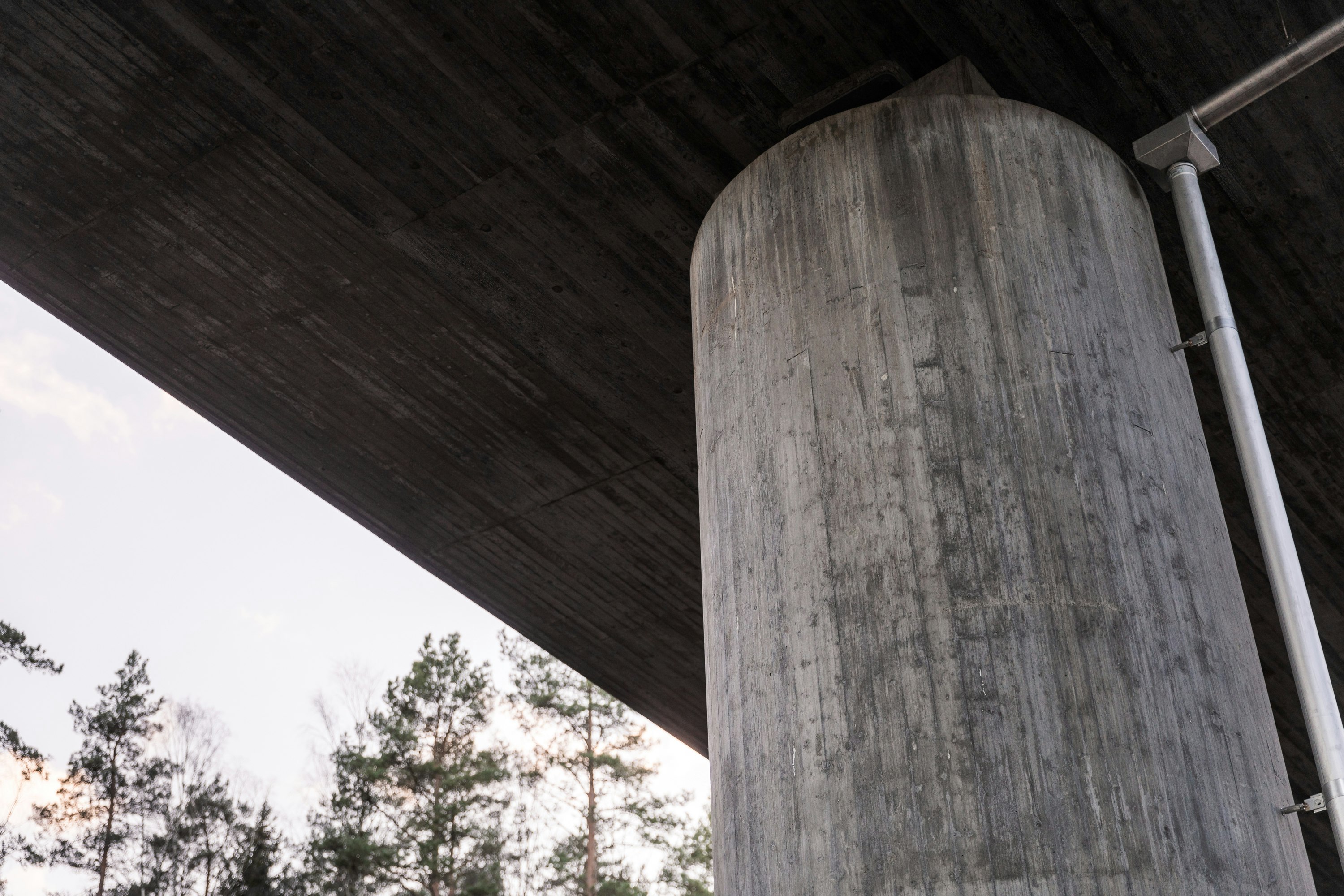 Correct from the start, flexible when needed
In all, the section entailed the design and construction of 13 bridges of different structures – a major project for our Bridges & Civil Structures department, with strict demands on each bridge. Bridge design is governed by tough norms, with an extensive inspection process including high demands on quality and safety. "When you drive across a highway bridge, it's over in a few seconds. But behind it all is a far-reaching, time-consuming process. It takes about sixteen weeks for one bridge to achieve approval according to our own and third-party checks of the structure. It's absolutely vital to get it right from the word go," Fredrik Thunström explains.
But it's also vital to know when it's best to re-think something. During the project, it turned out that one of the larger bridges along the section would bring greater benefits if it were built differently than originally planned. Steel was replaced with concrete, which contributed to financial and environmental gains for everyone involved. A change like that is unusual in this kind of project, says Fredrik.
The area where the highway runs is one with huge environmental values, and the project included fauna crossings and wildlife tunnels for frogs and toads. One particular challenge for the Swedish Transport Administration and PEAB was to protect a stream with valuable spawning and growing habitats for trout, both during construction and once the highway was finished. The solution was to build a different kind of bridge with columns positioned further from the brook, so the stream could be covered during construction and continue flowing along its existing course once the motorway was finished.